No one knows when collected logs will need to be used. In the case of possible information leakage, there may be a need to check logs dating back several years. Logs that cannot be put to practical use are useless. Having a long track record of providing specialized software for log management controlled by clients, MylogStar offers easy to use operation management.
Easy to use management screen
MylogStar's management screen is designed considering client use, which is why log verification and other settings can be easily controlled. Moreover, with its Web console, you can use the management screen at any time if Internet access is available.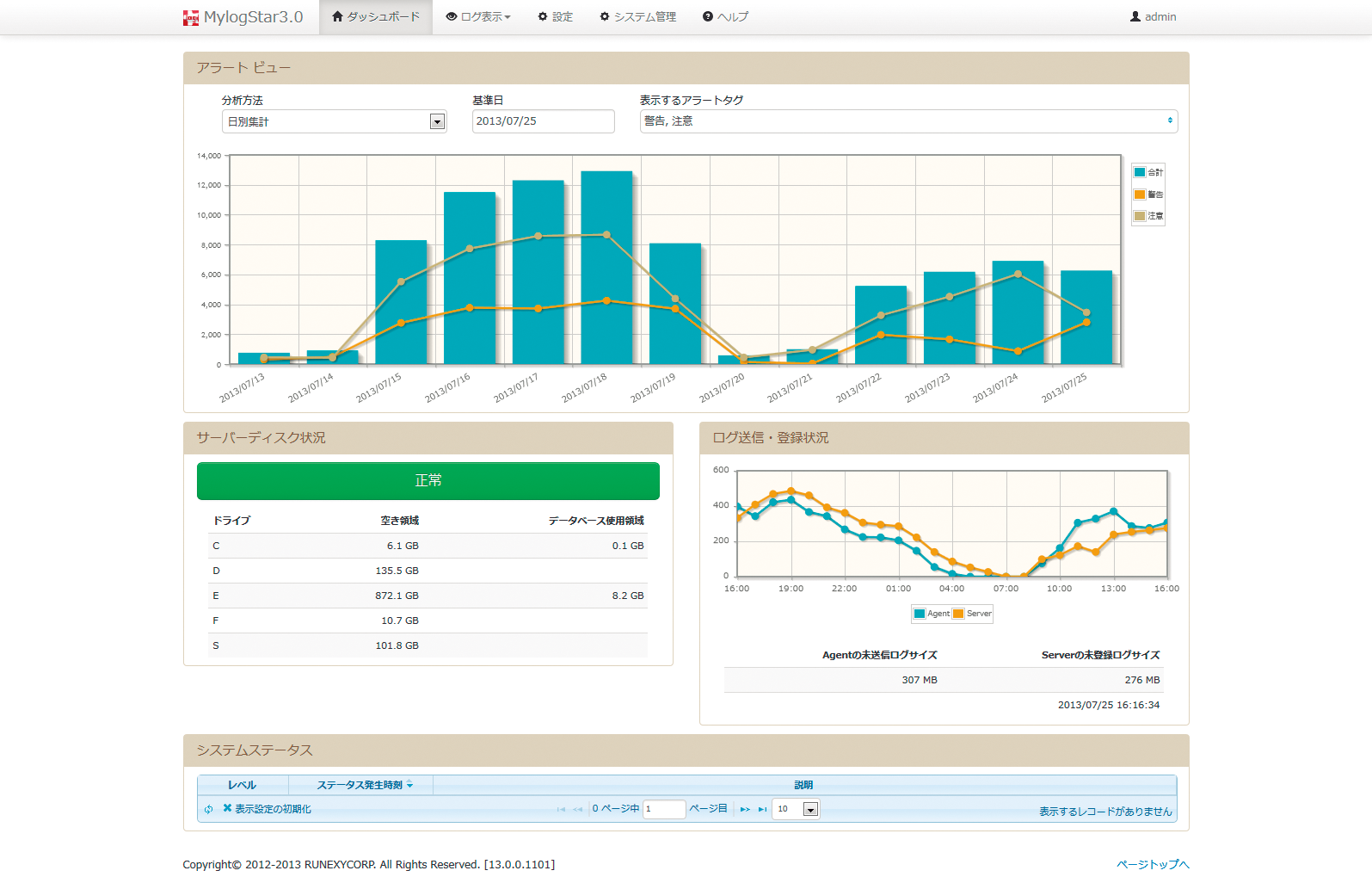 Dashboard
With MylogStar, "alert notification", "log transmission/ registering", "server disk capacity", etc. can all be verified with just one glance.
Variety of functions
MylogStar is equipped with various necessary functions for log management.
These functions make it possible to perform log management with greater ease.
Functions
Search
Trace facility
Log data skewering display
CSV output function
(automatic/ manual)
Alert function
Message function
PC supervision when using mobile devices
Records of history of policy changes
Manager's authority setting function
Group management
Control at system date
Backup/restoration function
(complete/ incremental)
Log archive
AD linking
Automatic update-function of Agent
Remote install
Old version Log viewer
Trace function
The trace facility tracks how a file was being used by accessing information from the specific file log. For example, the former file easily turns out if you trace it from the record of the file kept on a removable disk. The copy to a local disk and the change in the file name can be easily traced from the file server.

NEXT ・・・